University Counseling Service at Tippie
The Tippie College of Business prioritizes students' emotional and mental health by working to build emotional resilience in students to manage stressors experienced during college and prepare for careers. Seventy-one percent of TCOB students report medium to very high levels of stress.
Tippie partners with University Counseling Services (UCS) to have Embedded Therapist, Kati Schneider, LISW. As an Embedded Therapist, Kati understands unique experiences and needs of business students; she is committed to promoting positive mental health wellness. For information on Kati's clinical approach, you can read her UCS staff bio.
Check out these Health & Wellness Workshops as well as student resources for Physical and Emotional/Mental Wellness.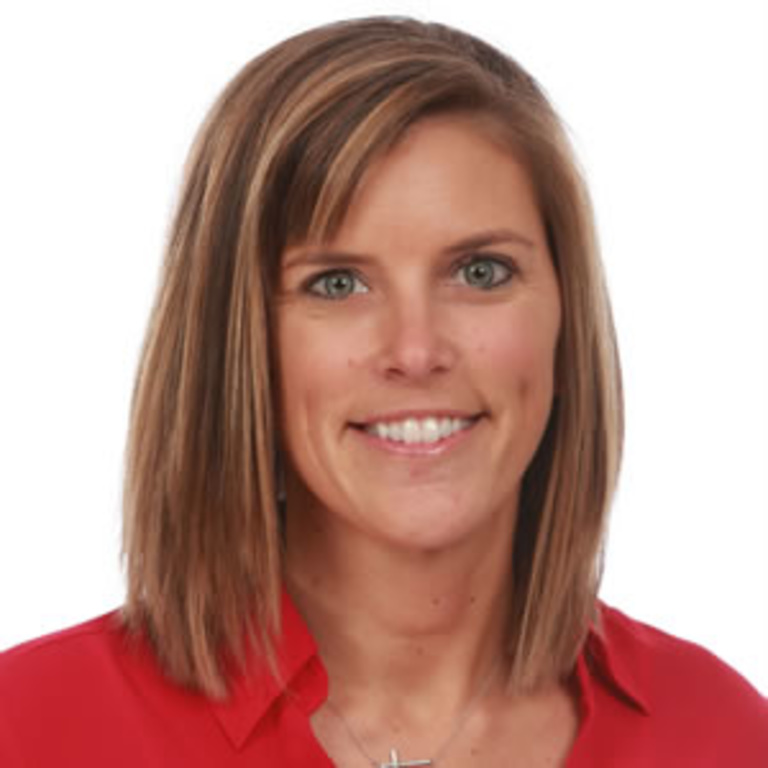 Schedule time with Kati by email or call 319-335-7294.

Located in the Undergraduate Program Office (UPO), Suite C140
Get help now

If you are experiencing an emergency or crisis, call 911 or contact:
GuideLink Center | Adult Mental Health and Substance Use Services: 319-688-8000
CommUnity: 1-855-581-8111
UIHC Emergency Treatment Center: 319-356-2233
UCS at 319-335-7294 between 8:00 a.m. and 5:00 p.m. to request a quick access or same-day appointment.
UI Support & Crisis Line - We're here for you any time, via chat, phone, or text. In partnership with CommUnity Crisis Services in Iowa City, the University of Iowa provides around-the-clock mental health crisis and support for all students.
Tippie Thrive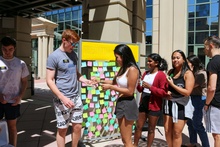 Tippie Thrive is a program that focuses on strategies and programming to improve students' emotional and mental wellness.
Thrive works to decrease stigma related to mental health, provide learning opportunities and support to students' emotional and mental health.
Clinical services
Brief individual therapy - approximately 4-10 individual sessions to focus on specific concerns, goals, and building skills
Consultation Appointments - collaboration with therapist and client to explore needs and develop goals  
One time appointment to problem solve a specific and present concern
Case management - assistance with accessing on and off campus resources
Group Therapy - meet with other clients/students to discuss concerns together with support of a therapist  
Currently enrolled Tippie students are eligible for clinical services with the embedded therapist. The UCS website provides more details about clinical eligibility.
Psychoeducation and consultation
In addition to individual therapy, as an Embedded Therapist, Kati focuses on reducing stigma of mental health by delivering skills-based workshops, presentations, and programming to support overall emotional and mental wellness; she is available to present to student organizations and classes. Kati is also a resource available to faculty and staff to consult with on specific concerns related to a student's emotional and mental health.

Mental health programming can be tailored to specific concerns and needs. Potential topics include self-care, stress management, managing anxiety and depression, team work, communication, leadership, and accessing University Counseling Services. Complete and submit our online form to request a mental health outreach program.
Group and support therapy
Each semester a variety of processing and support groups are offered through UCS. Topics range from anxiety, ADHD, interpersonal, eating & body concerns, depression, chronic health, grief, and substance use. For more information on groups visit Group Therapy - University Counseling Service.
I am a faculty or staff member who is concerned about a student. How might the embedded therapist help me?
The embedded therapist is available for consultation with faculty and staff seeking guidance on how to support a student. If you have information you feel is important to share with the embedded therapist, you are encouraged to consult with the understanding that what you share can be shared with the student as well. Examples of when consultation can be helpful include:
You are alarmed by a student's behavior or words (or example, if a student is feeling very sad or anxious or threatens to hurt themself or someone else)
When a student has not been attending class due to low mood or personal problems
When a student seems to be having a difficult time in their personal life
When a student demonstrates a drastic change in behavior
When you have read something in an assignment or observed something in class that raises your concern about a student's wellbeing.
Depending on your needs, consultation can help you gain clarity on the situation and how you can personally respond or intervene, provide on- and off-campus resources, learn how to make a referral if appropriate, or clarify your own feelings about the student/situation and consider the ways you can be most effective. Remember the embedded therapist cannot reveal whether a student has attended or is currently attending counseling. You can access further information on helping students in emotional distress. See also the Quick Guide for Helping Students.
How do I connect a student with the Mental Health Therapist?
Staff and faculty can make referrals directly to the therapist if they have received verbal consent from a student to do so. Please note that the therapist does not make cold calls to students regarding services. Students are encouraged to contact the therapist directly if they would like to schedule an appointment or inquire about services. However, that is not always the best fit for students; if you have a student who has provided their consent, you can complete the referral form and e-mail it to kati-schneider@uiowa.edu.
What happens at my first appointment?
Prior to your first appointment, you will be asked to fill out some forms providing information about yourself and your concerns. During your appointment, the therapist will speak with you for about 50 minutes to learn more about your concerns, relevant history, and goals. Then you will have a collaborative discussion about what would be helpful next.
What can I expect as far as confidentiality is concerned?
As a mental healthcare provider, the embedded therapist is legally and ethically required to uphold standards of confidentiality. This means the therapist cannot release any protected/privileged information to professors, advisors, parents, or concerned friends without the student's prior written informed consent. It also prohibits the embedded therapist and UCS staff from confirming or disconfirming that a student has made an appointment or attended sessions without the student's prior written permission.
UCS records are kept separately from medical records and academic records. There are narrow exceptions when confidentiality must be broken, and these are:
When the student is in imminent danger of harm to self or others
In order to protect minors and dependent adults from current potential abuse
If court-ordered by a judge in a current legal proceeding. The UCS website provides further information about confidentiality.
To protect your confidentiality. the therapist will work with you to determine the best way for you to enter the therapeutic office with the least visibility.
What do you mean by "mental health"?
Mental health refers to our emotional, psychological, and social well-being. It impacts how we think and feel, our relationships and how we relate to others, our abilities to adapt and cope with stress, and our sense of purpose and quality of life. There are many factors that affect our mental health, and they range from biological to psychological to environmental (including social, economic, and physical environments/systems).
Poor mental health and/or mental health disorders are often due to a complex interaction of these factors. It is not a person's fault or a sign of weakness; nearly one in five U.S. adults will experience mental illness in a given year. With help and support in their recovery, people can lead meaningful and satisfying lives.
How will individual sessions be held?
Students have the choice to be seen in the office or by telehealth via Zoom. You will be asked your preference when you schedule your appointment,  
During the time that tele-mental health services are provided you will be asked where you are currently located as part of the scheduling conversation. Each state has specific limitations set by that state about who can provide services to its residents.
Can I see a therapist at another location on campus?
Yes, we honor each student's choice to have a therapist that is right fit for them. A student may prefer to see a therapist at a main campus location or with Housing and Dining (must meet eligibility) due to identity, location, availability, or other preferences.
Upcoming Wellness Events
There are currently no events to display.