University Counseling Service at Tippie
The Tippie College of Business prioritizes students' emotional and mental health by working to build emotional resilience in students to manage stressors experienced during college and prepare for careers. Tippie partners with University Counseling Services (UCS) to have Embedded Therapist, Kati Schneider, LISW. As an Embedded Therapist, Kati understands unique experiences and needs of business students; she is committed to fostering positive mental health and well being. For information on Kati's clinical approach, you can read her UCS staff bio.
UCS at Tippie is conveniently located in the Undergraduate Program Office (UPO) in Suite C140. You can schedule an appointment with Kati by e-mailing kati-schneider@uiowa.edu or calling UCS at 319-335-7294.
Tippie Thrive - Peers Supporting Peers
Tippie Thrive is a new program that focuses on strategies and programming to improve students' emotional and mental wellness. The mission of Tippie Thrive is to build emotional resilience and student success by providing opportunities for awareness, reflection, education, and support of mental and emotional needs through peer connections.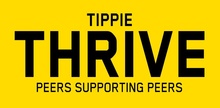 Tippie Thrive will be led by the Tippie Thrive Advisory Board. The board will work to decrease stigma related to mental health, provide learning opportunities and support to students' emotional and mental health. Be on the lookout for events held by Tippie Thrive!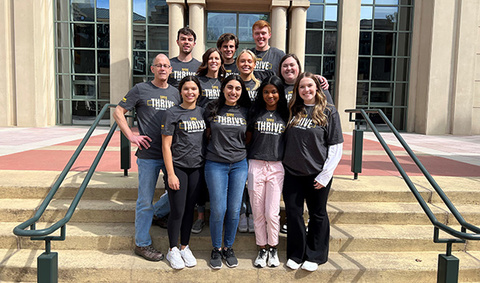 Kati Schneider-UCS Representative/Tippie Thrive Program Director
Adrienne Maxwell-UPO Representative/Tippie Thrive Program Director
Thomas Burgfechtel-Tippie Senate Representative
Ella Demaray-Member at large
Patrick Fornatto-Member at large
Alisa Gandhi-Member at large
Grace Hastings-Member at large
Madisen Jackson-Member at large
Luke Manley-Member at large
Rick Marolt-Faculty Representative
Mckenzie Turner-DEI Ambassador Representative
Upcoming Wellness Events
There are currently no events to display.