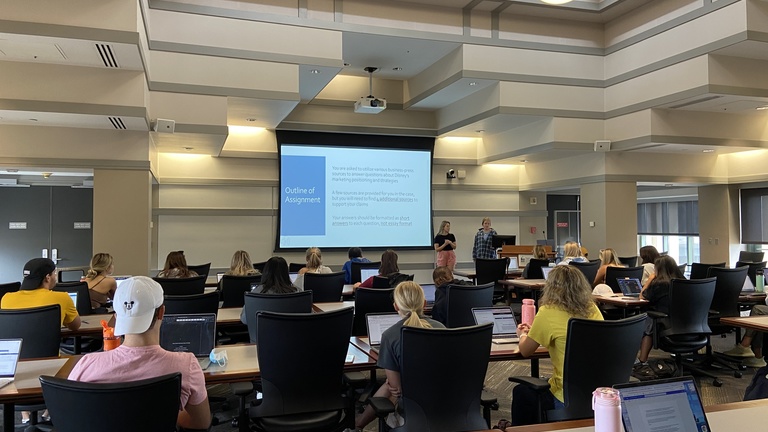 Departmental Communication Initiatives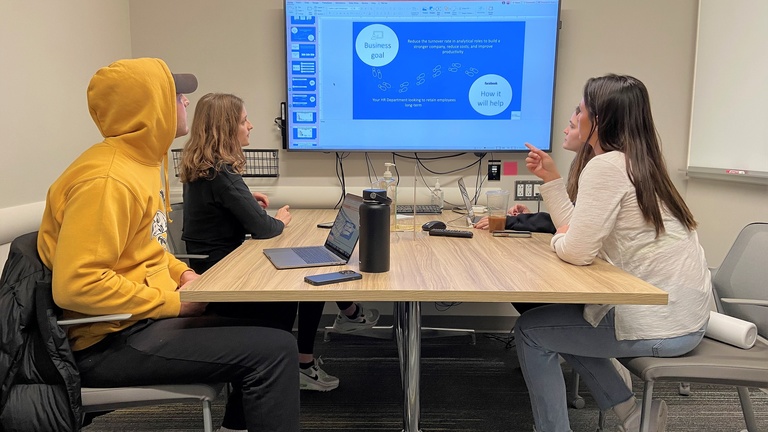 Frequently asked questions
Do you offer walk-in appointments?
Yes, we do.
What should I bring with me?
Bring a draft of your assignment, the assignment instructions, and the rubric. If you are making a speaking appointment, bring your presentation with you.
If working on a group project, should we all make an appointment?
We encourage at least two members of your group to attend each appointment. You can sign up for a special group appointment for three or more students.
I'm a business student, but I need help on a literature paper. Can you help?
If you are an undergraduate business major, we will work with you on papers for any class you are taking, including literature and rhetoric classes. We can also help you with personal statements and cover letters.
Faculty support
The Frank Business Communication Center partners with Tippie College of Business faculty interested in developing writing and presentation assignments in their course curriculum. The Frank Center provides guidance in designing communication assessment rubrics and will create assignment-specific virtual workshops presented by our undergraduate peer tutors for inclusion on course ICON sites to help with student success on achieving communication learning objectives.
Support the Frank Center
We're able to provide communication training for Tippie students thanks to generous endowment gifts and donations. Support the Frank Business Communication Center and help us further our mission of molding the communication skills of tomorrow's business leaders.