Learn by doing
Experiential learning is a process of learning through direct experience and reflection. It involves actively engaging in an activity or experience, reflecting on the experience, and using insights gained from the experience to develop new skills, knowledge, and understanding. Throughout the majors, there are many experiential learning courses where students can apply what they have learned in the classroom in real-world settings.
The biggest advantage to working with a real client is hearing their real opinions. This project was more like an internship; we worked hard because we cared about getting it right."
Experiential courses
The following courses qualify for experiential learning credit:
ACCT:3451 Tax Practicum (VITA) II (Spring Only) (2 credits)
BAIS:4150 BAIS Capstone (3 credits)
ENTR:4100 International Entrepreneurship & Culture (3 credits)
ENTR:4200 Entrepreneurship: Business Consulting (3 credits)
FIN:4250 Applied Equity Valuation (3 credits)
FIN:4310 Advanced Corporate Finance (3 credits)
FIN:4350 Applied Wealth Management (Spring Only) (3 credits)
FIN:4410 Enterprise Risk Management (3 credits)
FIN:4420 Property and Liability Insurance (Spring Only) (3 credits)
FIN:4460 Insurer Operations and Captive Management (Spring Only) (3 credits)
LS:1024 Hawkeye Service Breaks (3 credits)
MGMT:3600 Nonprofit Organizational Effectiveness II (3 credits)
MKTG:3100 Marketing Research (3 credits)
MKTG:3103 Advanced Marketing Research (3 credits)
MKTG:3700 Marketing Institute Seminar I (Spring Only) (2 credits)
MKTG:3701 Marketing Institute Field Studies (2 credits)
MKTG:4250 Marketing and Sustainability (3 credits)
MKTG:4800 Marketing Consulting Project (3 credits)
Embrace challenges that push you
Like all business analytics students, Jisoo gained hands-on experience through a capstone project. Tippie matched her with higher ed consultant Ruffalo Noel Levitz, whose nonprofit client needed help interpreting its donor data.
Jisoo and three teammates combed through a mountain of data sets: customer ages, graduation years, career profiles. They sifted through how many times each donor prospect had been called, how many callers tried to reach prospects, how often a prospect had donated, and how much money he or she had given.
Her team explored the data visually, distributed variables, and searched for errors or missing values—which took a lot of time to get right. Then they sifted through models upon models until they determined which one would match best with the data sets they'd built.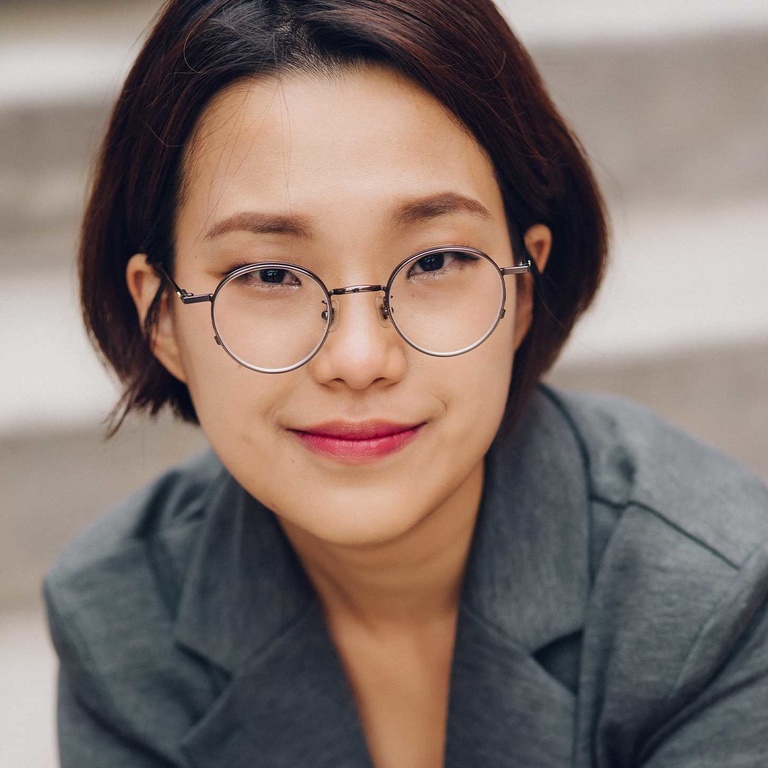 Experiential learning makes a difference
"It was a really challenging project, but it was so nice to know that the resources—and the solutions to the problems—were out there."
In the end, the project was a big success. And her team got great feedback from its client.
"We could tell they were impressed," Jisoo said. "But more importantly, we knew that some of the findings we came to would be key as they developed their strategy."