Leading the way in global business education
Gain a deeper understanding of international business and culture in Paderno del Grappa, Italy over a semester or summer term. Participate in cultural immersion activities like pizza and pasta making, company tours, gourmet dinners, and more. Grow personally and professionally through CIMBA's unique leadership development program offered during the semester programs. For more information, visit our website at cimbaitaly.com.
Program highlights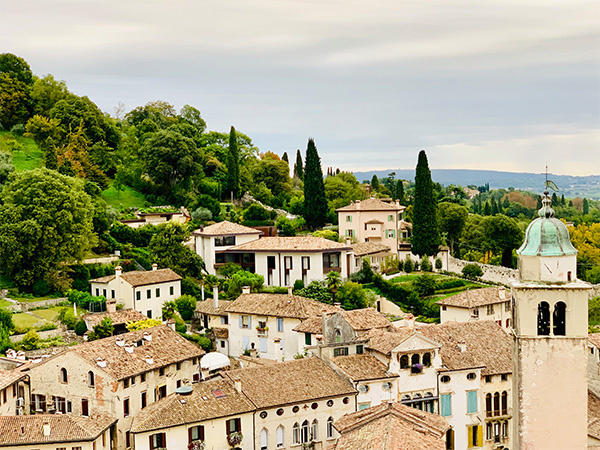 Attend a fall or spring semester, or a 4-week summer program
Earn Tippie credit toward core and lecture business courses for any major or minor
Explore Northern Italy and the rest of Europe with plenty of built-in travel days
Experience our small and personal classes with English-speaking faculty from top universities
Stay on track for graduation while gaining international experience
Learn from guest speakers and business executives through company tours and seminars
Expand your professional network with students from other universities
Transfer your leadership skills through intensive trainings and a certification
Fulfill a portion of the International Business Certificate
Scholarships available
Important dates and application
Program dates
Spring 2023: January 16 – April 7, 2023
Summer 2023: May 15 – June 9, 2023
Fall 2023: September 18 – December 7, 2023
Applications
The suggested online application dates for CIMBA are:
Spring 2023: October 15, 2022
Summer 2023: March 15, 2023
Fall 2023: June 15, 2023
Applications are accepted year-round. Early applications are encouraged. If you have questions regarding the application process, contact cimba-italy@uiowa.edu.
Semester program
Open your eyes to a world of possibilities in our semester study abroad programs. The semester program offers you the opportunity to immerse yourself in the small Italian community of Paderno del Grappa for 12 weeks while completing between 12 and 18 credit hours. During fall or spring, you'll have ample time to explore Italian culture, build your leadership skills, and travel. A highlight for business students and exclusively offered during the semester, our personal and leadership development program includes personalized coaching, leadership trainings, and a problem-solving and decision-making course. Semester students enjoy 25 days of independent travel to explore Italy and Europe.
All courses are offered out of Tippie and include core and elective classes in Accounting, Business Analytics, Finance, Management & Entrepreneurship, Marketing, and General Studies. All courses are taught in English.
Summer program
Spend a month studying in Northern Italy and traveling throughout Europe. The summer program offers you the opportunity to spend four weeks in Paderno del Grappa with students and professors from around the world. While you complete your coursework (and earn 6 credit hours), you will enhance your international education through company tours, afternoon cultural excursions, field trips, a gourmet Italian meal, and two extended travel weekends.
All courses are offered out of Tippie and include core and elective classes in Accounting, Finance, Economics, Engineering, Event Planning, Marketing, Management & Organizations, and General Studies.
Eligibility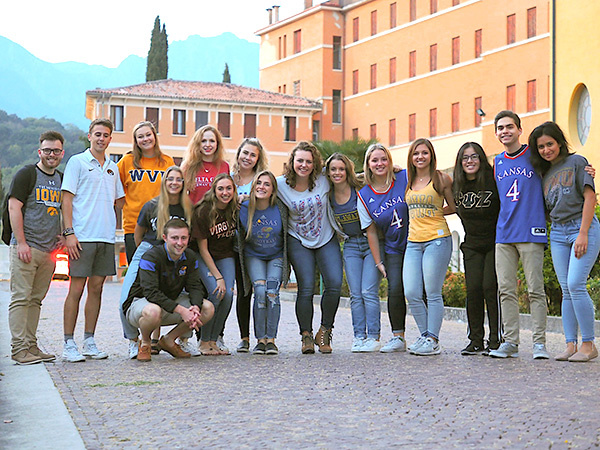 To have the best possible experience, applicants must meet the following requirements:
GPA: 2.5 or higher (Applicants below a 2.75 must also submit a letter of recommendation.)
Second-year or greater student in good standing at university
Ability to get a valid passport
Ability to obtain required visa (for non-US citizens)
Attend a meeting with your academic or study abroad advisor
If you have questions regarding eligibility requirements, contact cimba-italy@uiowa.edu.
Program fees
Program fees for upcoming sessions:
Fall 2022: $17,295
Spring 2023: $17,295
Summer 2023: $6,690
What's included in the program fee:
Tuition

Semester: 12-18 credit hours
Summer: 6 credit hours

Double occupancy room in an on-campus residence hall
Meals: breakfast, lunch, and dinner in the campus cafeteria
Textbook rental
Wi-Fi on campus and in living facilities
Laundry tokens and soap
Linens and towels (changed weekly)
Housekeeping services (twice a week)
International travel insurance (including health and emergency evacuation). Coverage includes one travel day before and one after the designated program dates.
Bus transportation to and from campus for program start and end
Gourmet Italian meals at a fine-dining restaurant

Semester: 3 meals
Summer: 1 meal

Cultural exploration activities (excludes independent travel)
Certificates and programs in leadership and personal development (semester only)
Company tours
What's not included in the program fee:
Round-trip airfare ($800 - $1,500)
Personal expenses and travel (includes independent travel in Europe)
Passport
Study abroad fee
$40 non-refundable University of Iowa fee at time of application (for non UI students)
COVID-related expenses (i.e., additional masks, personal hand sanitizers, COVID testing, etc.)
Scholarships
*Tippie scholarships and UI study abroad scholarships are for University of Iowa students only. Please check with your school for similar resources offered to you.
Note to international students
We encourage international students to apply. Email us (cimba-italy@uiowa.edu) to schedule an in-person or virtual meeting to start the paperwork.