International Business in a Time of Disruption: Protectionism, Pandemics, and Political Fragmentation
Back by popular demand: this unique class explores international business at a time of mass disruption. Join us on a virtual exploration of the business and culture of Italy though a remote "trip" that you can do from home. Given protectionism, pandemics, and risks of political fragmentation, business is in an unprecedented time in Italy, Europe, and the world. Check out our video highlights from this course over winter 2020.
Our Italy-based instructor will guide you through a class that examines the business, social, financial, and political response to disruptions in Italy and the EU, including the pandemic and Brexit. Hands-on cultural events are infused throughout the class, using virtual reality headsets for city visits, live tours with interactive guides, a hands-on cooking class, language lesson, and more. The class will feature industry speakers and an opportunity to network with Italian students.  
When you complete this program you will have further developed your intercultural and international business skills for your future study abroad, travel, and business endeavors.
What are some benefits of a virtual global experience?
Interactive course lead by an instructor and cultural guide in Italy  
Guest speakers and businesses from around the world  
Gain the skills and confidence to prepare for a future study abroad or international work experience  
Network with global businesses through guest speakers  
Available at a cost similar to a 3 s.h. summer course through UI 
About the course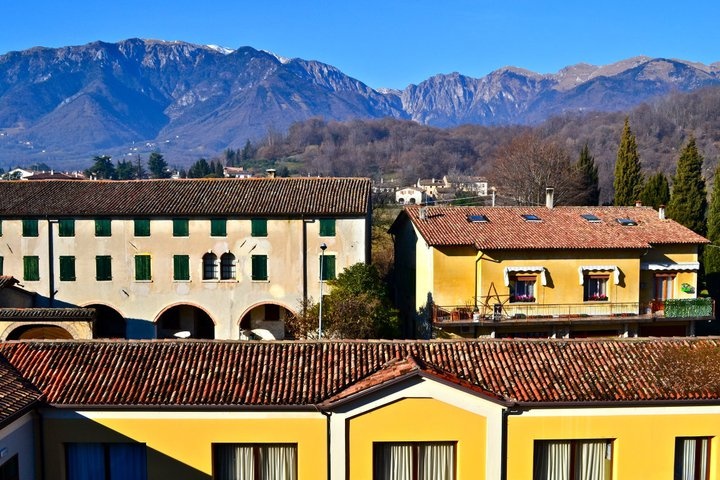 Covering economic, financial, cultural, and political matters, this course is all about living and/or doing business in Italy.  Our core focus will be finance, economics, and business, but the course will also be dedicated to conveying Italian life and culture and interweaving of current events.
Our viewpoint will move from overall structures to detailed "life on the ground".  Just as many of you might make your first stop in Brussels or Frankfurt, we will begin with discussions of the European Union (EU) and the European Central Bank (ECB). 
From there you would be connecting on to Italy, perhaps even the national capital, Rome.  We will move our discussions to understand Italy and its culture and how it fits in the pan-European idea of the EU.  Ultimately, just as you would arrive in the Northeastern region known as the Veneto (with its capital, Venice), we will tour local attractions, experience the culture, and talk to companies involved.
Course credit satisfies Tippie RISE and also counts in the following ways:
Pick one: FIN:4020 Special Topics in Finance (finance elective for majors) or International Global Issues gen ed for Tippie students

Pick one: For the International Business Certificate: International Business Section or Study Abroad Section
Cultural activities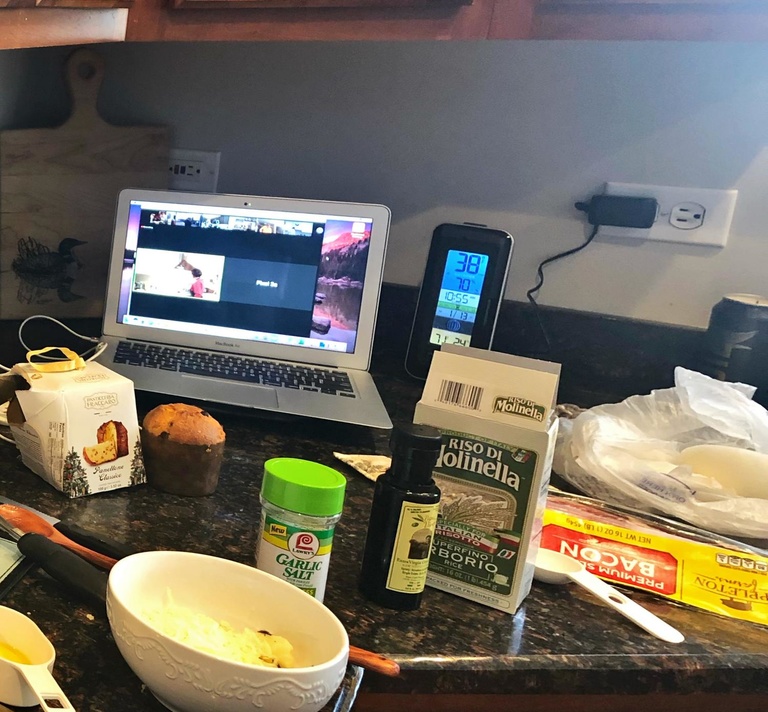 Participants will each receive a cultural "travel" box that has supplies for our hands-on activities. Cultural seminars will be live on Zoom and interactive. This is an interactive and personal course experience, participants should come ready to discuss and learn from each other.  Activities and seminars may include:
Survival Italian 
A night at the theater 
Virtual reality tours 
Hands on cooking class from home 
Exploration of regional cuisine 
Live guided tours of local towns 
Hands on art activity from home 
Cultural conversations with Italian business students 
Alumni presentations  
Company presentations
Important dates and application
Application
Applications open: September 1. Early apps are encouraged.

Deadline: October 8

Program confirmation date: October 17
Tentative Virtual Class Dates
December 27, 28, 29

January 2 – 12
Most class activities will take place Monday - Thursday between the hours of 8am- 4pm. Class will be in block format with 3-4 blocks per day, and breaks in between.
Class format will be live Zoom meetings
Final schedule will be released in early December
Eligibility
Applicants must meet the following requirements:
GPA: 2.75 UI and cumulative

Academic Prerequisites: FIN:3000 or approval of program director

Good academic and disciplinary standing

If you have questions regarding eligibility requirements, contact the program director stephanie-schnicker@uiowa.edu prior to submitting an application.
Program fee and scholarships
The program fee will be released in early September. It will be comparable to tuition for all 3 s.h. courses offered through the University of Iowa. Program fee includes cultural activity supplies that will be mailed to each participant. There is a $50 application fee for this program.
We had the chance to learn about Italian history, cuisine, art, economics, and so much more. We took tours all over Italy with a virtual tour guide, by using our oculus headsets. We traveled to Venice, Verona, Bologna, and my personal favorite, Rome. We even had a cooking class where we learned to make risotto, a very popular Italian dish. It was interesting to learn about the Italian and European government - there are many similarities and differences with the United States government. I took this course because I didn't know if I wanted to leave the country to do an in-person study abroad program, but after my amazing experience, my eyes were opened to viewing studying abroad as a great opportunity to learn and see the world. If you are thinking about doing this virtual study abroad course, I highly recommend it. This is a once in a lifetime opportunity, so don't pass it up! -Tippie's Anni L.