An introduction to global business and culture in Northern Italy
Globalization has made the importance of understanding international business crucial for students today. This course will build a foundation of concepts in international business, including key political, socio-economic, and cultural factors that impact trade daily. This unique virtual class will be the start of your journey understanding key concepts of global business through the lens of beautiful Northern Italy and the European Union.
Join us as our Italy-based instructor guides you through a virtual exploration of the business and culture of Italy though a remote "trip" that you can do from home. In additional to learning about international business, hands-on cultural events are infused throughout the class, using virtual reality headsets for city visits, live tours with interactive guides, a hands-on cooking class, language lesson, and more. The class will feature industry speakers and an opportunity to network with Italian students.
When you complete this program you will have the skills and knowledge to jumpstart your future study abroad, travel, and international business experience. 
About the course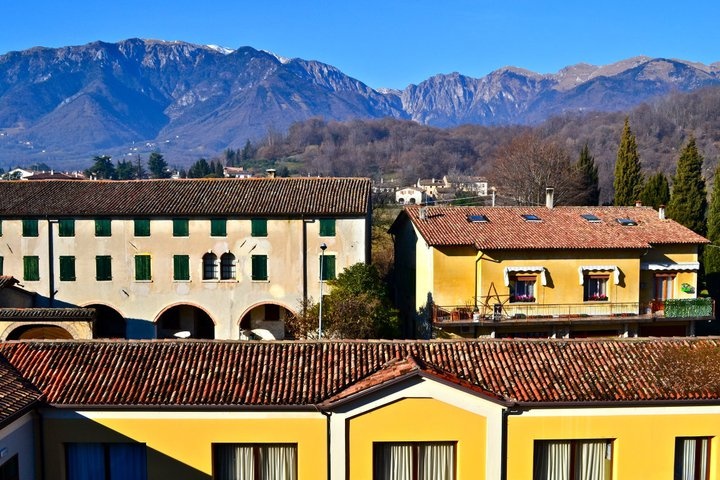 This course is designed for 1st or 2nd year students, and it is the perfect fit for someone looking for an introduction to international business. Not only will you learn the basics of engaging professionally with business leaders in the region and how to navigate a time difference, but you'll also learn so much about Italy & the EU.  For example, in lectures, you will learn about the dynamics and history of business in various regions of Italy – specifically examining the importance of key political-legal, socio-economic, and technological factors and issues impacting international business in the region.
Course credit satisfies Tippie RISE and also counts in the following ways:
International and Global Issues GenEd
Pick one: For the International Business Certificate: International Business Section or Study Abroad Section
Cultural activities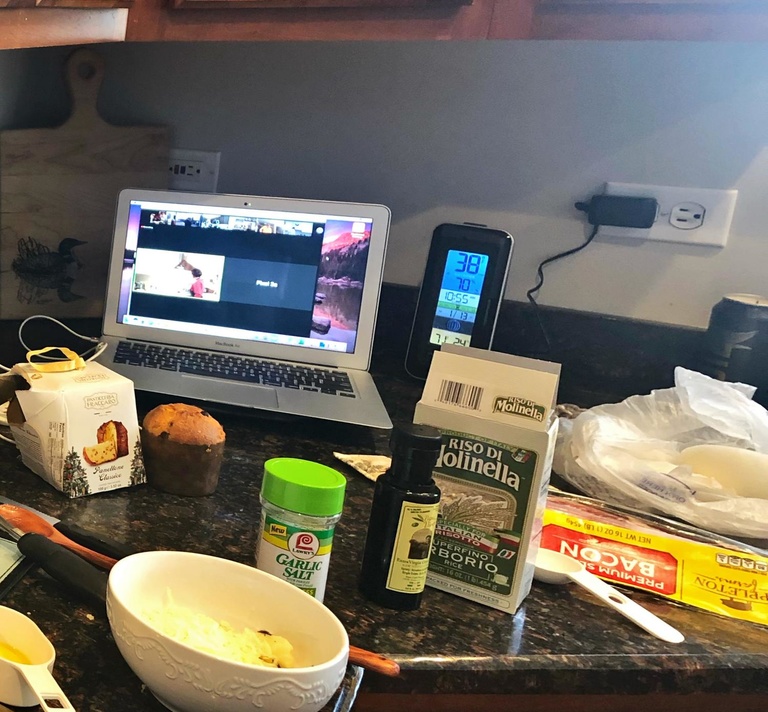 Participants will each receive a cultural "travel" box that has supplies for our hands-on activities. Cultural seminars will be live on Zoom and interactive. This is an interactive and personal course experience, participants should come ready to discuss and learn from each other.  Activities and seminars may include:
Survival Italian 
A night at the theater 
Virtual reality tours 
Hands on cooking class from home 
Exploration of regional cuisine 
Live guided tours of local towns 
Hands on art activity from home 
Cultural conversations with Italian business students 
Alumni presentations  
Company presentations
Important dates and application
Application: 
Application is now open and is available online.  Apply early!
Application deadline: March 25
Confirmation deadline: April 8 final day to confirm your participation 
Virtual Class Dates:
May 16-June 2
Most class activities will take place Monday - Thursday between the hours of 8am-4pm
Class will be in block format with 3-4 blocks per day, and breaks in between
Class format will be live Zoom meetings 
Final schedule will be released in late April
Eligibility
Applicants must meet the following requirements:
Current UI Students
GPA: 2.75 UI and cumulative
Good academic and disciplinary standing
Academic Prerequisites: ECON:1100 preferred 
If you have questions regarding eligibility requirements, contact the program director prior to submitting an application.
Program fee and scholarships
The program fee is expected to be $1,455. This includes 3 s.h. of course credit and is comparable to tuition for all 3 s.h. courses offered through the University of Iowa. Program fee includes cultural activity supplies that will be mailed to each participant. There is a $50 application fee for this program. 
$500 scholarships guaranteed for the first 15 students who apply!
There are scholarships available for virtual global programs through both the Tippie College and Study Abroad. 
What are some benefits of a virtual global experience?
Interactive course lead by an instructor and cultural guide in Italy  
Guest speakers and businesses from around the world  
Gain the skills and confidence to prepare for a future study abroad or international work experience  
Network with global businesses through guest speakers  
Available at a cost similar to a 3 s.h. summer course through UI 
Virtual global experiences are eligible for many study abroad scholarships