Program announcement
Tippie will continue to offer global programs in a remote format that are entirely virtual and are approved to count for Tippie RISE. We will continue monitoring the environment for possible in-person programs using factors including: COVID-19 infection rates and local regulations/restrictions in our locations around the world, entry requirements and quarantine regulations, flight availability, and financial risk for participants.
Program highlights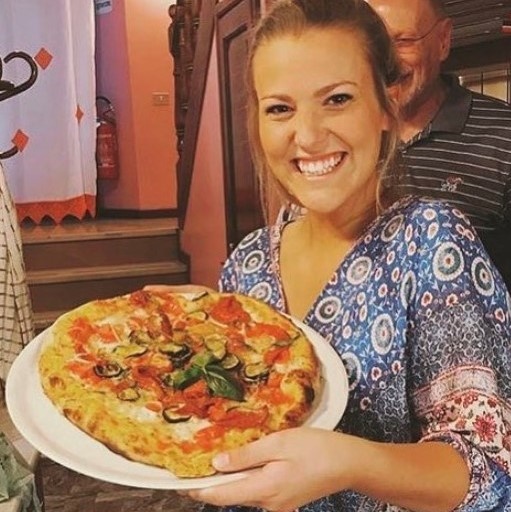 Immerse yourself in Northern Italy over winter break and gain a unique firsthand perspective of the business decisions facing leaders in the Eurozone today. Dive deeper into the economics, finances, and geopolitics that impact not just the EU, but the U.S., and the world through an interactive class, guest speakers, and cultural activities.
13 days in Northern Italy during holiday season (New Years and Epiphany)
Experience multiple towns, including Padua, Venice, Verona, Asolo, Bassano del Grappa, and Paderno del Grappa
Visit prominent local businesses and learn from industry guest speakers
Incorporate Italy's international environment directly into classroom topics
Earn credit toward a finance major or the international global issues gen ed
Fulfill a portion of the International Business Certificate
Enjoy cultural excursion days and free time to explore Italy
Scholarships available
Course offering
International Business in Italy offers a custom class each year designed to address current economic and financial events. While the course number will stay consistent, the class topic will change each year.
Course credit satisfies Tippie RISE and also counts in the following ways:
Pick one: FIN:4020 Special Topics in Finance- major upper-level elective or International Global Issues Gen Ed for Tippie students
Pick one: For the International Business Certificate: International Business Section or Study Abroad Section
Here is a sample past offering:
FIN:4020 Special Topics in Finance- International Trade & Finance: European Union or European Discord?
Brexit. Grexit. Italexit. Negative interest rates and increasing tariff rates. Global trade and regional concerns.
Europe is facing economic and political decisions that will drive the future of the worldwide economy. Using Italy as our local environment, we will learn about the history of the European Union, the development of the Eurozone, and financial and political challenges being addressed. 
Regional trade – Why is Brexit so important? Could Italy follow the same path?
Central banking – Why is ECB (central bank) policy potentially at odds with Italian fiscal policy?
Tariffs and trade wars – Why was China's visit to Italy unique and controversial? What does U.S. trade policy mean to average Italians/Europeans?
Students will come away with a better understanding both of doing business in Europe and of the United States' position in a global business environment.
Program costs
The typical program fee is expected to be $3,500 - $3,800.
What's included in the program cost:
3 semester hours of tuition
12 nights of shared accommodation in different cities
Daily breakfast 
Lunch on class days
Welcome and gourmet departure dinner
Italian cooking class
Company speakers
Cultural trips to Venice, Verona, and Bassano
Ground transport to and from airport and course events
24/7 staff support from CIMBA Italy
UI study abroad administrative fee
Mandatory Iowa Regents CISI insurance  
What's not included in the program fee:
Round-trip airfare ($800 - $1,800)
Meals not listed in the program fee
Personal expenses and travel
$50 application fee charged to U-Bill at time of application
Purchasing airline tickets
Students are advised NOT to purchase tickets until the program's status is confirmed. In mid-October, students will be informed about whether there is sufficient interest to offer the trip. Instructions about purchasing tickets will be shared at that time.
Eligibility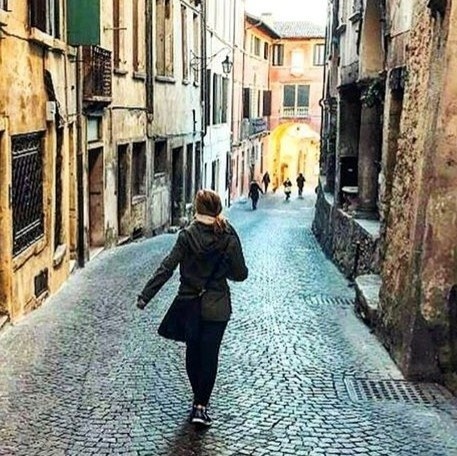 To have the best possible experience, applicants must meet the following requirements:
GPA: 2.75 UI and cumulative
Sophomore+ standing
Minimum 30 s.h. completed prior to program
Academic Prerequisites: FIN:3000 or approval of program director
Ability to obtain required visa (not required for U.S. citizens)
If you have questions regarding eligibility requirements, contact shari-piekarski@uiowa.edu prior to submitting an application.
How do I learn more?
To stay up to date, email shari-piekarski@uiowa.edu to be added to the email update list. Details about information sessions will be shared via email.