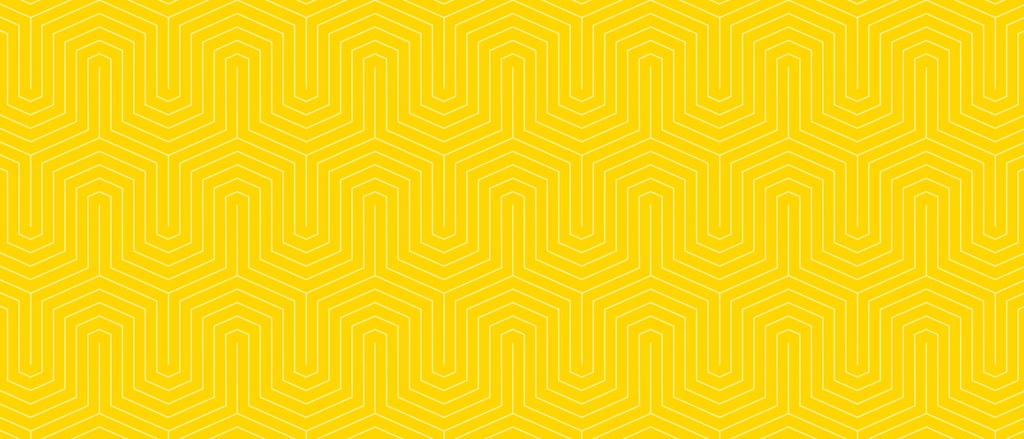 Communication Consultants
Adam Burghduff is a fourth-year student from Waukee, Iowa, who is studying finance and philosophy. He is a senator for Undergraduate Student Government, a resident assistant in Burge Hall, and a member of the Hawkinson Institute. This past summer he worked as an analyst for the Corporate and Investment Banking Division of Wells Fargo. Adam looks forward to helping all students advance their writing and presentation skills this year at the Frank Center!
Maggie Dunham is a senior from Des Moines, Iowa majoring in accounting and finance with a Spanish minor. In addition to tutoring at the Frank Center, she serves as President of MBSA and is an active member of Beta Alpha Psi, Women in Business, and the Spanish Club. In her free time, she loves to read, go on walks, and spend time with friends.
Jaiden Goodman is a fourth-year student majoring in marketing and entrepreneurial management with a minor in Spanish. In addition to tutoring, she is an active member of the HawkTrade Stock Investment Club and the UI Dance Club. In her free time, she enjoys music, football, and spending time with her family.
James Hughes is a fourth-year from Orland Park, Illinois. In addition to tutoring at the Frank Center, he serves as the BizHawks Resident Assistant in Catlett Hall and a tour guide for University Admissions. In his free time, he loves rooting for the Chicago Cubs, working out, napping, and listening to (almost) any type of music.
Kaley Kessler is a fourth-year student from Western Springs, Illinois, majoring in marketing and minoring in mass communications. In addition to tutoring at the Frank Center, she is involved in Delta Sigma Pi, Business Student Ambassador Organization, and Alpha Chi Omega. In her free time, she enjoys working out, spending time with friends and family, and watching sports.
Maria Kircher is a sophomore from Dubuque, Iowa double majoring in accounting and business analytics. She is currently involved in Alpha Kappa Psi, Accounting Club, Tippie Students for Service, and intramural sports. In her free time, she enjoys reading, working out, listening to music, and hanging out with friends.
Jack Krause is a senior majoring in accounting and pursuing a certificate in leadership studies. He currently serves on the executive board for both the Hawks Nest and Tippie Business Honor Society. He also works as a lead official for intramural sports under recreational services. After graduation, he hopes to become a CPA and work in private accounting. In his free time, he enjoys playing basketball and golf with his buddies.
Ally O'Meara is a fourth-year student from Indianola, Iowa majoring in marketing and finance and minoring in theatre. She is currently involved in Alpha Kappa Psi, is a head counselor for RYLA, and works for University Catering. In her free time, she enjoys spending time with her friends, reading, and writing letters to pen pals.
Mia Salza is a senior from North Prairie, Wisconsin, majoring in business analytics and information systems. She is also a member of the Tippie Technology and Innovation Association. In her free time, Mia enjoys spending time with family and friends, traveling, discovering new music, and painting.
Rachel Strang is a fourth-year student from Iowa City, Iowa majoring in finance with a certificate in public health and risk management and Insurance. She is VP of Internal Relations for Women in Business and is also involved in Tippie Business Honors Society, and Phi Eta Sigma. In her free time, she enjoys running long-distance, reading, and playing the French horn.
Kelly Thomas is a senior from Lisle, Illinois majoring in management on the human resources track and earning a certificate in public health. In addition to serving as a communication consultant, Kelly is involved in Delta Sigma Pi and Kappa Alpha Theta on campus and works as a business development intern remotely for Becker's Healthcare in Chicago. After graduation she hopes to develop a career in healthcare administration. In her free time she loves being with friends and family and traveling!
Izzie Wilcox is a junior studying economics and art history on the pre-law track. She is a part of several student organizations and holds numerous executive board positions inside and outside of the business school. Aside from student organizations, she also works as a university tour guide and performs with an Iowa City improv team.
Quinn Wilcox is a senior from Cedar Rapids, Iowa, majoring in finance with a certificate in writing. In addition to working at the Frank Center, he is a new member of FMA and HawkTrade, as well as an involved member of the Iowa City music community. In his spare time, he enjoys playing guitar, piano, reading, and playing shows with his band around Iowa City. After graduation he plans to work in private wealth management, investment analysis, or management consulting.
Anna Zinselmeier is a fourth-year student from Grimes, Iowa majoring in marketing and business analytics with a minor in communication studies. In addition to tutoring at the Frank Center, she also is a member of the Marketing Institute, Tippie Honor Society, and Women in Business. In her free time, she enjoys watching soccer, hanging out with friends, and going on walks.
Graduate and Professional Communication Consultants
Matt Akers is a fiction writer and graduate student at the Iowa Writers' Workshop. He has taught English literature for several years and has experience in digital media and journalism.
Ian McMurray
Natalee Dawson
Andrew Steiner is a second-year fiction student at the Iowa Writers' Workshop. This is his second year tutoring at the Frank Center.
BCaP Instructors
Our instructors bring a first-hand knowledge of business communication to the classroom. All of our instructors are either business professionals or have had prior business experience.
Julie Alexander is an alumna of the University of Colorado and received her BA with honors in Communication and Film Studies and her MA with high distinction in Communication and Media Studies. She has taught and worked as faculty and administrative staff at both 2-year and 4-year higher education institutions, and taught as an adjunct instructor for many years. She has also worked in the private sector for global organizations, including a Fortune 500 company, with a specialty in establishing diversity, equity, and inclusion in work environments and workforces. 
Barbara Baker received her BS in Journalism and Mass Communication from the University of Iowa, her Masters in Business Administration and Marketing from the University of Phoenix, and her CPCU from The Insurance Institute of America. Barb has spent nearly 20 years as the director of advertising and community relations at Grinnell Mutual after eight years in the training and development department. She serves on a number of local and state non-profit boards and task forces. She is in her eighth year of teaching BCaP and enjoys helping students develop life-long communication skills and prepare for successful professional careers. 
Stephanie Batterson has worked with Tippie students since 2015 as an instructor, tutor, and grader. As a former faculty member in the Rhetoric Department, Stephanie taught Business Rhetoric to Tippie direct-admits, as well as upper-division courses in English at UI and at Coe College as a Visiting Assistant Professor. Most recently, she served as instructor for a section of the PhD Summer Writing Program run by the Frank Center. Stephanie holds a PhD in English from the University of Iowa, an MA in Liberal Studies from the CUNY-Graduate Center, and a BA in Creative Writing from UCSD. Her writing has been published in peer-reviewed journals such as American Studies, Studies in American Naturalism, and Cather Studies.
Pamela Bourjaily is an Associate Professor of Instruction and the Director of the Frank Business Communication Center at the Tippie College of Business. As Frank Center director, she designs and oversees the required core undergraduate course, BUS 3000: Business Communication and Protocol, as well as other undergraduate business communication electives and college business communication programming, including the Ph.D. Writing Program initiative. Prior to directing the Frank Center, Pam built and expanded the college's Department of Accounting's Writing and Communications Program, one of the first business departmental writing initiatives in the country.
Anna Bruno is a writer and teacher, focused on storytelling. Previously, Anna managed public relations and marketing for technology and financial services companies in Silicon Valley. She holds an MFA in fiction from the Iowa Writers' Workshop, an MBA from Cornell University, and a BA from Stanford University. She lives in Iowa City with her husband, two sons, and blue heeler. Her first novel, Ordinary Hazards, was published in 2020.
Kayt Conrad has served as Division Administrator for the University of Iowa Division of Performing Arts since 2006 where she serves as chief business officer and operations director. Before coming to the University of Iowa, she served as Dean of the Arts & Humanities Department at Kirkwood Community College, Lecturer at the United States Naval Academy, and worked in international sales and consulting to military and government clients. She is a graduate of the College of William and Mary (BA) and St. John's College (MA).
Erin Elgin has spent over the past 10 years as a small business owner and an educator. She has co-produced feature-length films, edited novels, and co-founded a premier fitness facility. She has taught a variety of core business and computing courses at Upper Iowa University, Kirkwood Community College, and Southeastern Community College. Prior to receiving her MBA in Marketing and IT Management from The University of Connecticut, she used her BA in English from The University of Iowa to help write grants, quarterly reports, and marketing communications for a $3.5 million federal grant at The University of Iowa.
Carl Follmer is originally from the Washington D.C. area but received all of his degrees at Iowa. He completed his Ph.D. in Comparative Literature in 2016 and wrote his dissertation on fascist children's propaganda in Germany and Spain. While in graduate school, Carl tutored in the Frank Center for two years, and was hired to direct the Accounting Writing and Communications Program in 2015. He lives in Iowa City with his wife and 4 children.
Patrick Highland has spent his entire career connecting education and employment.  He recently retired from a long career with the Iowa City Community School District where he supervised Career and Technical Education.  He currently teaches Business Communication and Protocol and two courses in the MBA program--Effective Managerial Communications and Influence and Constructive Persuasion. He has written several newspaper and journal articles and is the author of textbooks.
Mike Stutzman
Alex Taylor has a wide range of professional experience to include executive leadership, business development, marketing, and business communications in a range of industries including telecommunications, computer hardware/software, manufacturing, commercial printing, higher education, and A/I medical device development. He is currently the managing director for the Iowa Startup Accelerator where he helps lead a venture-funded portfolio of startup businesses towards repeatable and scalable growth. Additionally, Alex, along with his wife, co-owns and operates Woofables Gourmet Dog Biscuit Baker, a successful manufacturing and distribution company.
Tracy Tunwall, SPHR, received her BA in Business from the University of Northern Iowa, Masters in Business Administration from St. Ambrose University, and Ph.D. in International Business from Northcentral University. Tracy worked in industry for 20-years, primarily in Operations and Human Resource Management; most recently as Vice President of Human Resources at Frontier Natural Products Coop. Tracy has worked the past decade in academic administration and as an Associate Professor of Business, Business Department Chair, Faculty Chair, and Sustainability Fellow. Tracy teaches a wide variety of courses in sustainability, management, and communications, and currently serves on the Executive Leadership Team for the American Heart Association Go Red for Women.  
Toby Veeder is originally from Decorah, IA. He received his PhD in English in 2014 from Northern Illinois University. He teaches Business Writing at the University of Iowa and a variety of English classes at Kirkwood Community College. His research interests include trauma in American literature and culture, teaching and writing in the disciplines, and multi-modal composition and rhetorical theory. He lives in Mount Vernon, IA with his wife and two children.